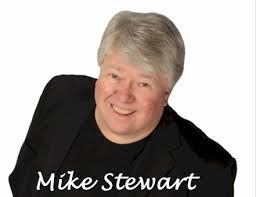 Mike Stewart–my longtime mentor, coach and friend–interviewed me on his "Mike Stewart Live" video show/podcast. You'll want to hear our interview, as I share my favorite tips about keeping your confidence level high whether you are:
–facing a live audience
–interviewing for a job
–directing a meeting
–recording a video
–selling your service or product
The interview:
https://mikestewart.live/category/podcast/
MY BOOK ABOUT STAGE FRIGHT
You'll note at the end of the interview I describe my book about stage fright, and encourage you to order it from Amazon, either the paperback or Kindle version.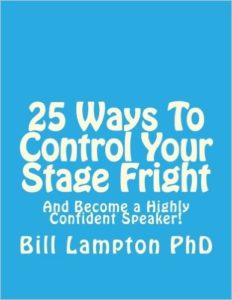 The book is very brief–yet packed with 25 tips that will help you immensely in every type of communication.
CONTACT ME TO DISCUSS YOUR "PERFORMANCE ANXIETY"
As Mike Stewart said in introducing me, I have helped many clients gain poise that leads to persuasion–and profits!
First, visit my Web site, to learn about my services for corporations and leaders:
https://bizcommunicationguy.com
NEXT: Call me to describe your "performance anxiety" (the fancy name for stage fright). We'll explore how I can assist you, so you will become the speaker every audience wants to hear.
Call today: 678-316-4300